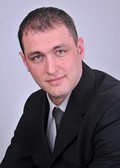 Srdjan Jovanovic , Head of Software department at Lmb Soft
http://www.lmb.de
Bilateral Meetings
15.11.2012 Thursday (09:30 - 12.00)
15.11.2012 Thursday (12:30 - 17.00)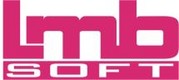 LMB offers on demand top quality contract-based services for hardware and software development. We are able to take into account all requirements and wishes of our clients and provide our services for all stages of the product engineering cycle, including development, quality assessment, documentation and support. Although transfusion technology is our focus, we are able to challenge and to respond to various demands in other areas.

Technologies and tools used in hardware development: Analog and digital based design and development. Embedded solutions based on micro controllers. 8/32 bit processors, 51 based processor (Atmel, Silabs, ect.) PIC Microchip, etc. PC based embedded single board computer units, TCP/IP, C, C++, Low level Firmware, System Integration, RF ID systems, Printed circuit board design, Fast prototyping, Small series production.

Our mechanical engineering team at first supports solving different problems in electronic hardware design and extends its range to design the most complex mechanical components in the line. Mechanical processing and design is the process combining 3D CAD software with engineering expertise, transforming an idea from conception to design and finally to implementation. This activity is performed concurrently with 3D simulation, engineering processing, engineering design, control system design with a defined project management process for our customers.

The software team offers you customized application development and outsourcing services. Our team is specialized in building various multi-purpose software solutions. We are constantly looking for new technologies.
Country: Serbia
Organization Type: Company
Organization Size: 51-100
Phone: 018577630
Email: srdjan.jovanovic@lmbsoft.rs
City: Niš 18000,Bulevar Nikole Tesle bb Google map
Areas of Activities
ICT and Electrical Engineering
Offer
Outsourcing SW, HW, Mech or Production
Outsourcing software development, hardware development, mechanical design or production (manufacturing).
Interested in developing a project or a product? Contact us.
Offer
Hire a project development team
We are offering various models for cooperation. You can hire a group of engineers or even form a full working team that will be controlled and managed by our qualified personnel.
Offer
Hire a product development team
We are offering development and production of all types of applications and products based on the full life-cycle product development – from concept to storyboard to final product (including copyright, documentation, tests, etc.)