Maria Argyti , Global Alliances at ATC
Sales
http://www.atc.gr, www.newsasset.com
Bilateral Meetings
15.11.2012 Thursday (09:30 - 12.00)
15.11.2012 Thursday (12:30 - 17.00)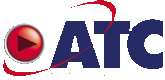 Founded in 1987, ATC is an Information Technology Company offering business solutions targeting specific sectors, as well as certain state-of-the-art horizontal solutions.

ATC focuses on the Media, Banking, Retail with a variety of solutions and services. Horizontal solutions focus on Content Management, Web Applications, eLearning, Human Capital Resource Management and Mobile Applications.

The activities of the Company span among several countries in EU, Eastern Europe and CIS countries, as well as the Balkans. The majority of its revenues come from exports.

Since 2000, the FOURLIS Group of Companies, a major wholesaler, retailer and other service provider in Greece, is a shareholder of ATC.

Since 1996, ATC is providing the Media Sector with consulting and media – specific solutions as an active and leading supplier of newsroom, editorial and archive specific editorial solutions for a wide range of media companies like newspapers, magazine publishing houses as well as News Agencies.

In the years 2001 and 2002, ATC became exclusive distributor for EPICOR's ERP, MRP and CRM Solutions for Romania and Bulgaria, an agreement that was extended in 2004 to cover Greece and Cyprus, as well. Following these Agreements, ATC developed its own ERP for Banking solution which has been installed in various Banks in Romania, Bulgaria, Ukraine, Poland and Serbia.

In year 2001 ATC formed a strategic alliance with SABA/CENTRA Inc, enabling the company to offer best of breed solutions for synchronous and asynchronous e-learning and Human Capital Management needs.

In July 2007 the ATC's Banking division, partnering since 2003 with iFlex Solutions Ltd (an ORACLE subsidiary with leading solutions in Core Banking, Basel II, Treasury and other financial Applications), was de-merged to form an independent Company.

Having acquired ISO 9001 certification since 2000, the company provides a broad spectrum of value-added products and services such as consulting, customer training, installation and maintenance, warranty and post-warranty services, SLA projects, project management, and professional support.

Central to the Company's strategy is the conduction of vivid Research and Development, focusing both in improving current Products and Solutions, as well as in exploring new technologies for future growth.


Country: Greece
Organization Type: Company
Organization Size: 51-100
Founding Year: 1987
Phone: +302106874362
Email: m.argyti@atc.gr
City: Chalandri 152 33,Rizariou 10 Google map
Areas of Activities
Telecommunications, Broadcast and Media
Insurance, Other Financial Services
Local Government and Gov. Institutions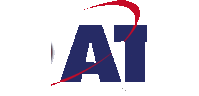 Request
Partnership for Media and Financial Services Industries
ATC is interested in identifying potential partners worldwide who are able to take on the responsibility of the local distribution and support of our products, Newsasset) and FOS.

Newsasset is an innovative, multilingual cross-media suite. It covers the overall planning, multimedia production & workflow, content management & archiving, as well as cross channel publishing / distribution needs, of any contemporary Publishing House and News Agency. Newsasset is built around a powerful 'Integrated Newsroom' concept, with strong multimedia and multi-channel publishing capabilities, covering print, web and all mobile platforms.

The "FOS-FRP for Banking" is a complete BackOffice product for Banks Accounting Department able to be integrated with any Core Banking system and cover booking and reporting needs, based on statutory obligations or international standards or both. The "FOS-OpEX/CapEX Management" system enabling Banks to track and control Operational and Capital expenses targeting to reduce costs and manage obligations to vendors and government organisations. The "FOS-Budget Management & Control" system which allows any Financial Institution to prepare, review and conclude any annual budgeting scenarios, planned and ad hoc revisions and at the same time to control any expenses intended to be realized.

The ideal candidates could be ICT, SIs, ISVs and Consulting Services Companies, involved in providing services and technology products to Media Organizations and Banks. They have in depth knowledge of the industry and thus the ability to introduce and market Newsasset Suite and FOS to the above mentioned industries.