Slobodan Ubovic , Commercial Director at VeratNet
Bilateral Meetings
15.11.2012 Thursday (12:30 - 17.00)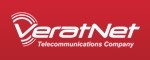 VeratNet is the Internet Service Provider with the fastest development in this field and one of the most important participants in IT industry in the region. With our strong business strategy, VeratNet reached the highest level of technological development, becoming the innovative promoter in telecommunications industry.

VeratNet is providing Internet services since 1998.We are the first private ISP in Serbia that had own link towards global network. Today Verat has several links towards the global network. We also have the ''Point of Presence'' in Ancotel Frankfurt, just as direct link to Hungary where we have interconnections with European teleco operators. All major local ISPs are present in our Data Center.

VeratNet is market and customers oriented company. The policy of customer care at the highest level and agility in dealing with the customers various requirements is important as much as development of the new and advanced technologies.

Country: Serbia
Organization Type: Company
Organization Size: 1-10
Phone: +381 11 3605 310
Email: subovic@verat.office.net
City: Belgrade 11000,37 Vojvode Misica Boulevard Google map
Areas of Activities
ICT and Electrical Engineering
Telecommunications, Broadcast and Media
Offer
Permanent Internet Access
Offer
IPLC - International Private Leased Circuit